Welcome to the Ways of Wellness blog - Your new source for information in the world of physical fitness and nutrition.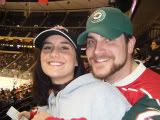 Allow me to introduce myself: My name is Jon Steuart (no, not THE Jon Stewart...but close). I live and work in St. Paul, Minnesota. Pretty exciting stuff so far right? Don't worry...It gets better. I am married to my best friend (pictured on the left) and we are expecting our first child and couldn't possibly be happier. In our free time, we enjoy spending time with family and friends, watching sports and playing with our French Bulldog pups Ragnar and Violet (pictured at the bottom of this post).
 
OK...OK...Enough with the introduction right? I am sure this is where you are asking yourself "Self, where is this guy going with this? I thought I was going to read something interesting...or at least informative!" Fair enough.
In the many posts that will follow over the coming days, weeks, months and years, you can expect to read about all sorts of things including fitness and nutrition tips, health and wellness in the news, my personal experiences with lifting weights and eating right (spanning over 10 years), fun facts and I will provide you with some ideas for where else you can go for great information. In addition to this blog being informative, I really hope it becomes a source of inspiration and support for those looking for a little nudge to get them where they want to be both physically and mentally. I encourage everyone to comment freely, ask questions openly and have a good time. I will answer any questions as promptly as possible and look forward to the dialogue.
I encourage you to take a look around. You will see that I have already posted a few links in the left menu bar for other sites that I frequently visit and find to be extremely good resources. I am working to design this site in a way that makes it user friendly and provides whatever it is that you want to see. To do so, I ask for and welcome any and all feedback that you might have. If you plan to come back (and I hope you do), feel free to either subscribe to this blog or follow by email (links for doing so are located on the right menu bar).
So with all of this being said - Welcome to my blog. I can only hope that through my writings, others are able to learn more about and come to truly appreciate the Ways of Wellness just as I do. Enjoy!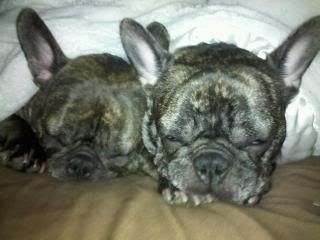 Ragnar and Violet - Look how excited they are for this blog!